Interior Painting
Cuppy Painting thrives on making our clients happy by providing high-quality interior painting in Bradenton. Seeing the look of amazement on their faces is what drives us to do this job flawlessly – no matter how big or small the project may be.
To provide you with the best quality home interior painting transformation possible, we only use paints from the most reliable brands that contain little to no volatile organic compounds (VOCs). We also make sure to put in the extra effort and pay attention to detail that is necessary to get you your money's worth.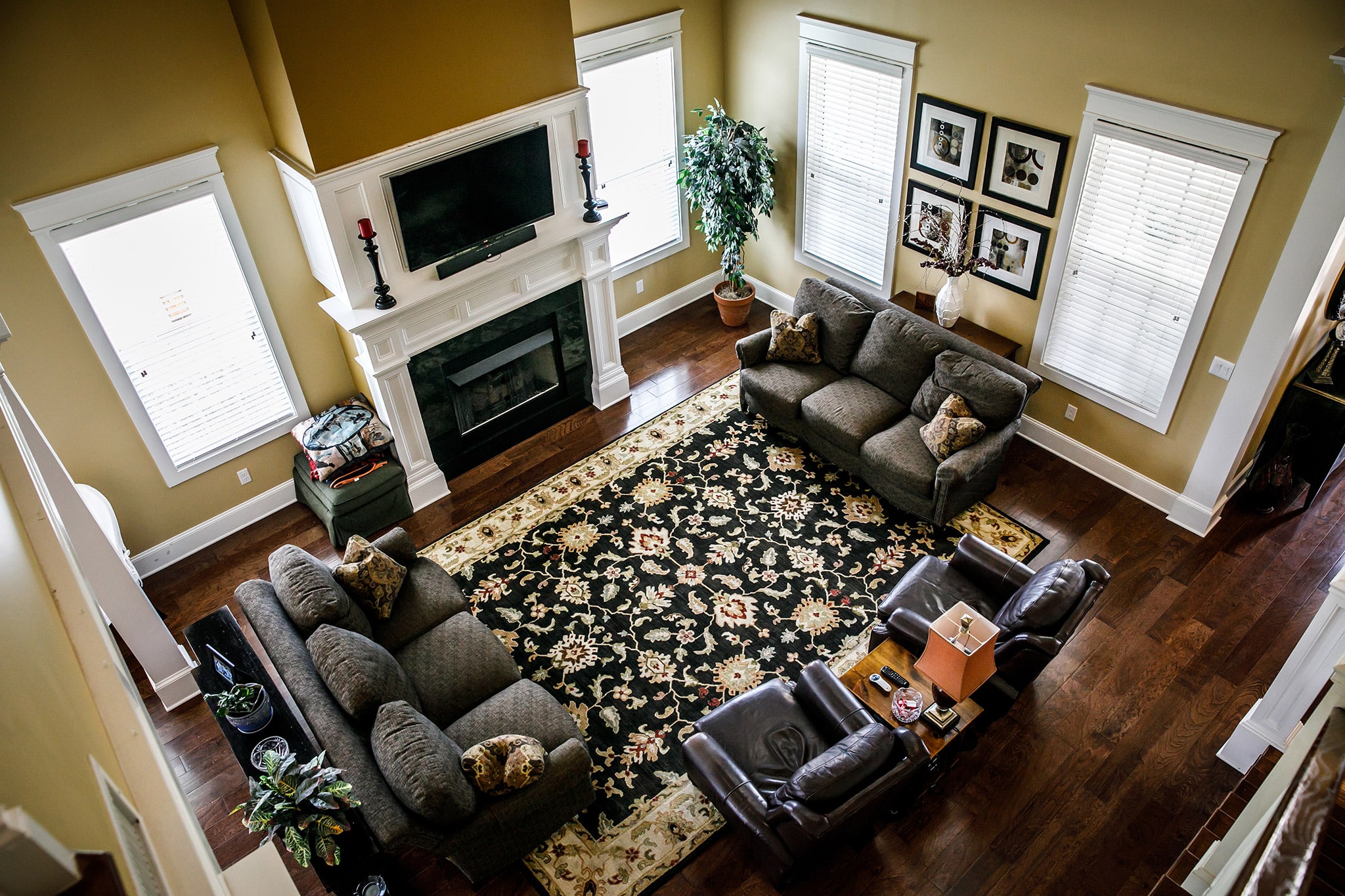 Get your next painting project done right by hiring the trusted professionals.
Cuppy Painting offers interior painting services in both Bradenton and Sarasota, with the aim of bringing a fresh new appearance to your home. We want to help you make your house's inside look brand new through expert painting. Get in touch with Cuppy Painting today if you'd like to learn more about our interior painting services in Bradenton and Sarasota or for a no-obligation quotation.
How We Achieved Superior Painting Results
When it comes to interior painting, the devil really is (as the saying goes) in the details. That's why we go above and beyond, from covering and protecting all furnishings to making sure that each of our painters is polite and clean every day. We'll happily walk you through the procedure for inspection once they've completed the interior painting — not finishing until you're completely happy.
Interior House Painting
When it comes to painting interior walls, the objective is to get the right color, texture, and finish for your own style. When walls are poorly painted, flaws may be obvious at a glance and you'll continually notice them.
At Cuppy Painting, we pride ourselves on being the best Interior painters in Sarasota & Bradenton. When you hire us for a job, we'll work tirelessly until it is done to your satisfaction.
Creating a beautifully painted interior doesn't have to be complicated. In fact, with our premium interior painting services, it can be easy! If you're ready to see the difference for yourself, contact us today and let us show you what we can do.
Bradenton, FL interior paint services include:
Removing and Replacing Bad Caulk
Accent Wall Painting
Multi-Coat Paint on Every Interior Paint project
Brand Name Quality Paint
Eco-Friendly, Low VOC Paint
Scraping and Primer Surface Preparation
And More
Contact us today for an estimate on your interior painting in Bradenton, FL or the surrounding cities.
We also proudly offer: Pressure Washing and Exterior Painting.
Interior Painting FAQ
How often should I have my interior walls painted?
This is determined on the type of room. Rooms that you spend more time in must be re-painted more frequently to preserve their freshness. Every 2-3 years, bedrooms and corridors should be painted. Kitchens, living rooms, and workplace areas should all be repainted every 3-5 years. Because bathrooms are exposed to a lot of moisture on a daily basis, they should be repainted every 1-2 years using specialist paint. If you'd want to switch up your house décor and color scheme, it's never too soon to contact us for interior painting services.
How do I prepare my home for interior painting?
In order for us to get to work on your interior walls as soon as possible, we ask that you do the following:
* Move and cover furniture in the room.
* Remove any electronics or appliances from the area.
* Remove all wall hangings.
* Give your walls a simple wipe down.
How long does interior painting take?
The length of time an interior painting project will take to finish varies depending on the size and number of rooms being painted, as well as how big the walls are. When you request a quote from us, we'll give you a timeline for completion that is based off of these factors.
Can I stay in my home while you're painting my walls?
Yes, of course! However, keep in mind that we will require access to the spaces we are painting throughout the project. Consider the rooms you want to be painted (bathrooms, kitchens, bedrooms), as well as whether or not you can forego using those rooms for an extended period of time.