Garage Epoxy Flooring
However, a garage floor that looks old and worn isn't the only issue you'll face if it suffers from years of spills and heavy use. A damaged garage floor can also be slippery and dangerous. Additionally, deep cracks and fissures caused by heavy equipment can create structural problems.
The garage is one area of your home that needs to be given extra safety precautions. A slippery floor can easily lead to accidents, and a compromised foundation will only make the issue worse. Fortunately, epoxy coatings by reliable experts can help strengthen your garage flooring and prevent any accidents from occurring.
Cuppy Painting provides epoxy floor coating for Sarasota-Bradenton and surrounding areas. We've been in business since 1972, so you can trust that we know what we're doing. Our top priority is always giving our customers a product that they can be proud of.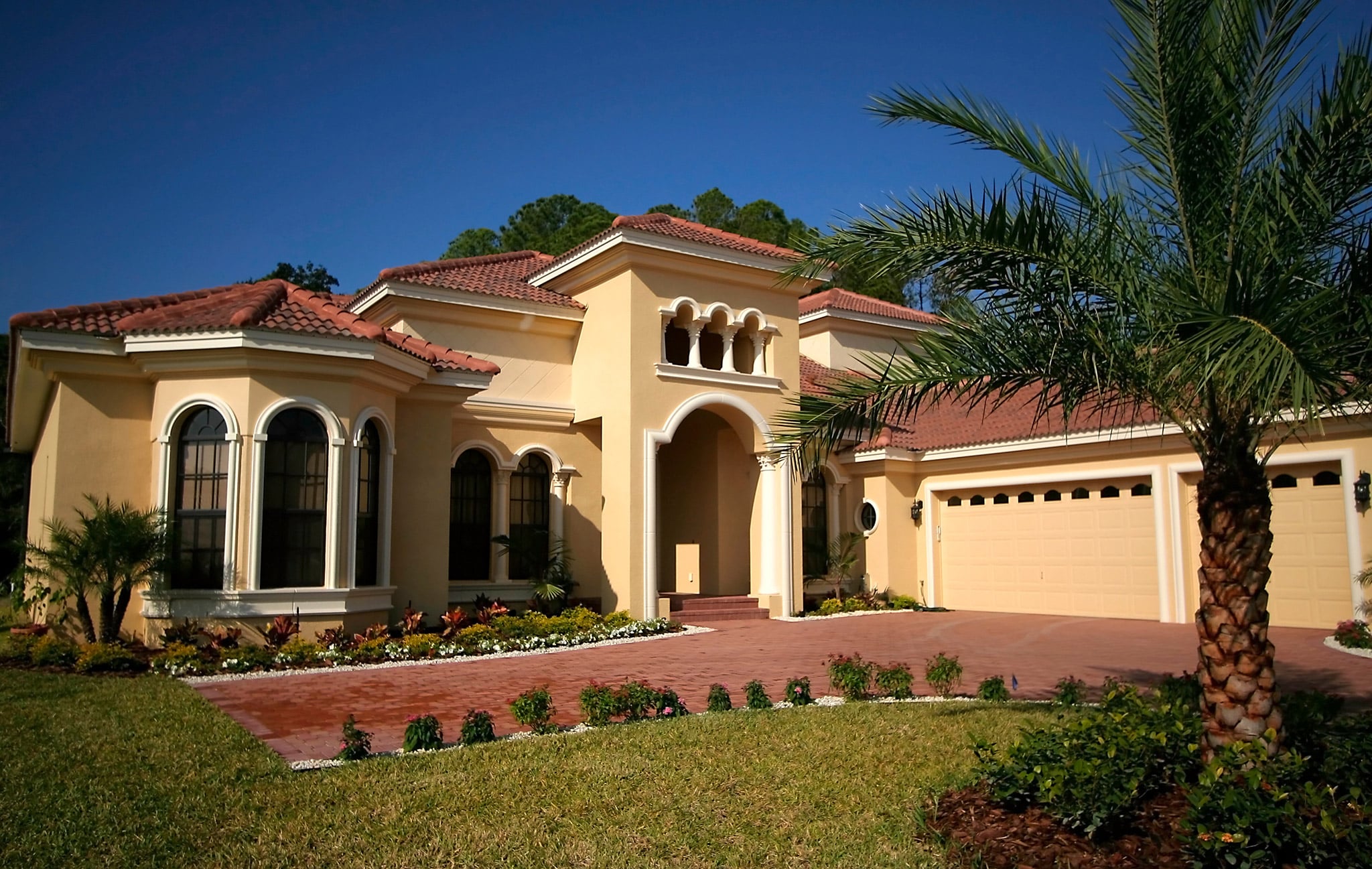 Epoxy Floors for Homes & Businesses Throughout Florida
If your garage flooring is starting to look like a blotchy eyesore, don't despair! There are still ways to make it look clean and new again. You might not think that your garage needs to be aesthetically pleasing, but as a property owner who cares for what you own, you might find yourself cringing at the thought that any part of your home or business could look forever stained.
By getting an epoxy covering for your garage floors, you're preventing any and all kinds of stains. Mainly because it has a sleek surface, allowing spills to wipe away easily.
Cuppy Painting is the best place to call for top-quality garage epoxy flooring. We have plenty of experience and resources to provide you with the best possible epoxy flooring suited specifically for your needs, whether it be for home or business purposes.
Slip Resistance
A hazardously slippery garage floor is a result of wear and tear. You're at risk of slipping and seriously injuring yourself if you don't take measures to prevent this from happening. To make your garage flooring slip-resistant, an epoxy coating by the experts at Cuppy Painting will do the trick! Not only does it provide slip resistance, but it also makes your garage floors safer than ever before!
Beautiful Look
Epoxy flooring not only looks fantastic, but it's also quite durable. Your garage is a place of work, and beauty might be the last thing on your mind — however, it shouldn't have to look terrible.
An epoxy coating will give your garage floor an excellent first impression with its sleek surface that shimmers. Plus, should any stains happen, the protective gloss will make them easy to wipe away.
Greater Durability
The garage is one of the most versatile and hardworking rooms in any home or business. It's a space for getting things done, so it needs to be built to last against the wear-and-tear it will experience over time.
A great way to protect your garage flooring and ensure its longevity is by covering it with an epoxy coating. Not only does this give your floor a polished look, but it also reinforces it against cracks and other types of damage that could threaten its structural integrity.
Garage Epoxy Flooring Frequently Asked Questions
What is epoxy flooring?
Epoxy flooring gives your floors a strong, durable surface that is also easy on the eyes. This type of flooring is made up of two materials- epoxy resin and polyamine hardener- which are combined by an expert to create a long lasting finish.
Why is epoxy flooring so popular?
Epoxy flooring is an excellent choice for both commercial and residential properties because of its durability, longevity, and beauty.
How often should you re-apply garage epoxy flooring?
Usually, an epoxy coating will last for approximately 15-20 years. However, its lifespan can decrease significantly in an industrial setting. If you want your epoxy flooring to last as long as possible, make sure to sweep and scrub it with a mild detergent once a week.