Exterior House Painting Services
Cuppy Painting has years of experience painting every kind of outdoor material:
Stucco
Brick
Wood Siding
Vinyl
Cedar Shingles
Wood Trim
We offer a wide range of colors and finishes to choose from, so you can find the perfect look for your home. Plus, our team of experienced professionals will work diligently to get the job done quickly and efficiently. Contact us today for a free estimate!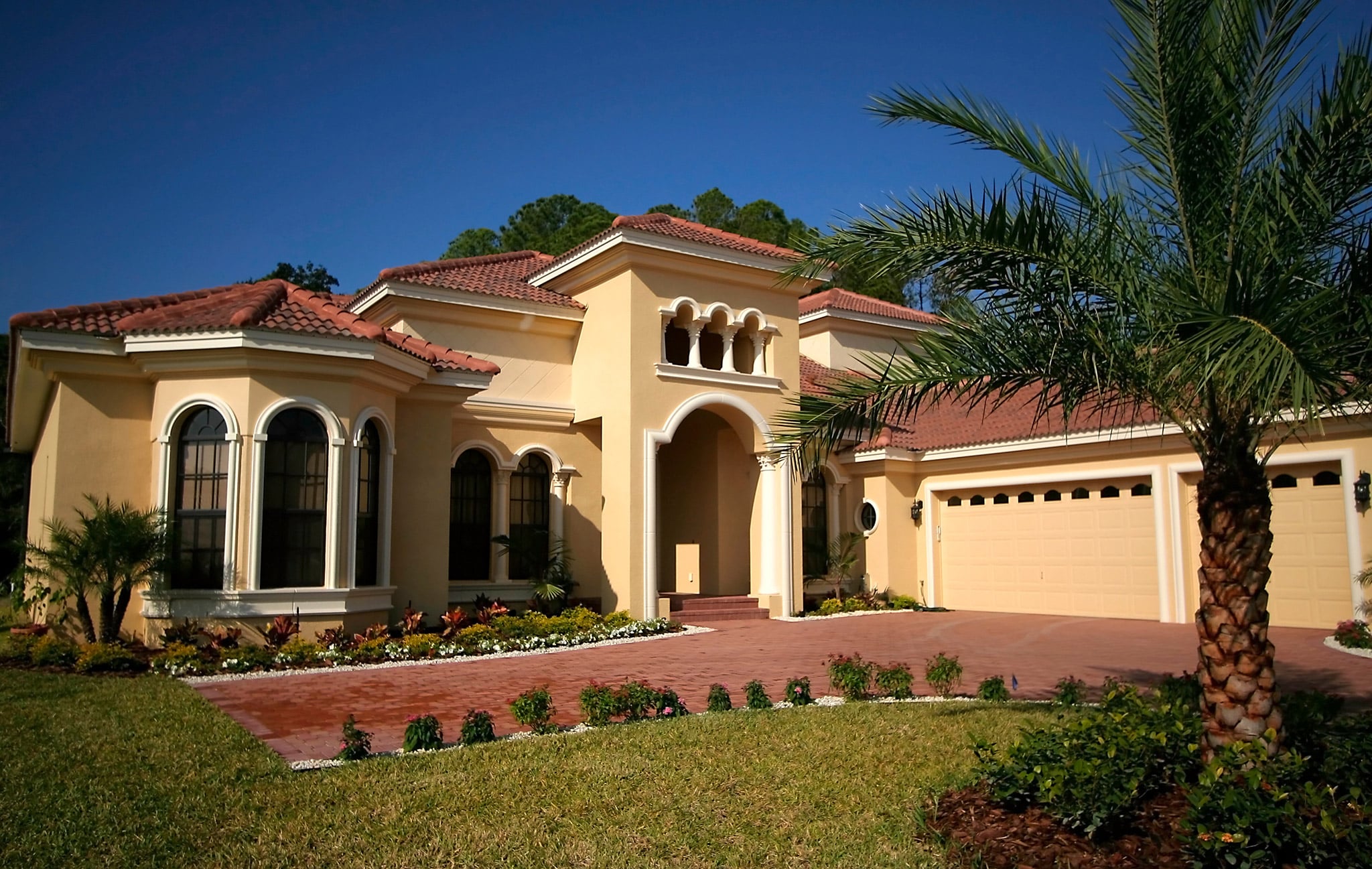 Our Exterior House Painting Process in Bradenton, Florida
Our exterior house painters go through a detailed process to make sure your home looks great when we're finished.
We'll cover any plants or trees near the painted surfaces, remove mildew and mold, fill holes or cracks in the walls, power wash the surface, and caulk and waterproof windows and doors (upon request).
After we finish preparing your home for painting, we'll begin by painting the trim first. We then paint the body of the house using two coats of paint to ensure good coverage.
We always try to minimize disruption to your day-by-day routine as much as possible. You can book your project online today or give us a call at (941) 725-5230!
Exterior House Paint Color Consultation
Are you looking for exterior house paint color consultation? Bradenton Florida home owners can rely on our team of experts to help them choose the right colors for their home. We'll walk you through the basics of house paint color schemes and ideas, and help you find the perfect colors for your space.
We're Not Satisfied Until You Are
Are you in the market for a reliable and experienced painter to do exterior house painting in Bradenton Florida? Look no further! Our team of experts at Cuppy Painting can get the job done right, ensuring that your home looks amazing when we're finished. We'll do a final walkthrough with you while the paint is drying to make sure no touch-ups are needed, then we'll provide a full clean up once you sign off on the work. The next day, you'll receive a follow-up call to ensure you're satisfied with everything. Contact us today for a free quote!
Transparent Pricing
At Cuppy Painting, we offer a personalized, detailed proposal that outlines our services and the total cost of your paint job. Our estimators are up-front and accurate with their pricing—you won't end up with any extra costs you didn't plan for, and the work will be finished on schedule. No surprises here!
Exterior House Painting Frequently Asked Questions
How much does it cost to paint the exterior of a house?
The cost of painting the exterior of a house depends on the size and material of your house. If you want to hire a professional paint crew and need help repainting your entire exterior, consider calling Cuppy Painting for help.
Can interior paint be used for my homes exterior?
Many people wonder if they can use interior paint on the exterior of their home. The answer is: although interior and exterior paints look the same, exterior paint has properties that help it fight weather conditions. Interior paint simply doesn't provide the right level of protection needed for outdoor surfaces. As a result, it is not recommended to use interior paint on outdoor surfaces.
What's the difference between interior and exterior paint?
The main difference is that interior paint is designed to be scrubbed, stained, and cleaned with common household items, while exterior paint is made to withstand fading and mildew as well as weather elements.
Is it ok to paint outside in cold weather?
The answer to this question depends on the type and brand of paint you purchase. Most ordinary house paints and stains can only be used when the temperature is above 50 degrees Fahrenheit (10 degrees Celsius). If it's too cold outside, there's a greater chance that your exterior will develop mildew or other staining problems. To avoid any issues, it might be best to hire a professional painting crew. Here at Cuppy Painting, we offer free consultations!
What is the best time of year to paint a homes exterior?
The ideal time to paint your home is generally in the early summer or early fall. This is since there is less rain and temperature swings from night to day. Painting your house during the appropriate seasons will guarantee that the paint adheres and cures properly.